Real Estate Institute
Of Rhode Island
Full Name: *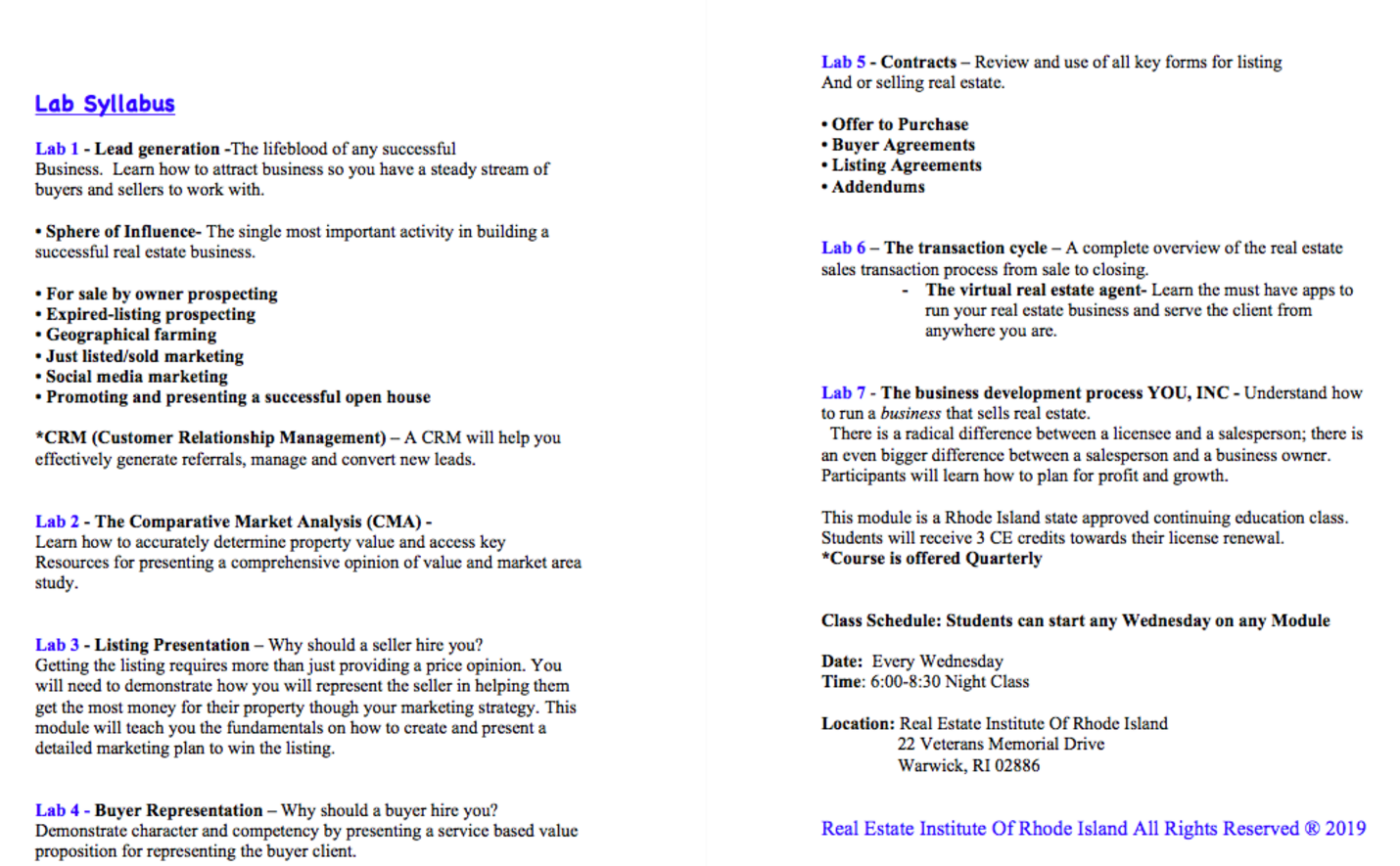 Choose Start Date *Saturday August 22nd (WEEKEND) Saturday September 5th (WEEKEND) Saturday September 19th (WEEKEND) Saturday September 26th (WEEKEND) Tuesday September 8th (NIGHT) Tuesday September 15th (NIGHT) Tuesday September 22nd (NIGHT) Tuesday September 29th (NIGHT) Monday July 13th (DAY) Monday July 20th (DAY) Monday July 27th (DAY) Monday August 3rd (DAY) Monday August 10th (DAY) Monday August 17th (DAY) Monday August 24th (DAY) Monday August 31st (DAY) Monday September 21st (DAY) Monday September 28th (DAY) *For other weekday start dates in September please email administration*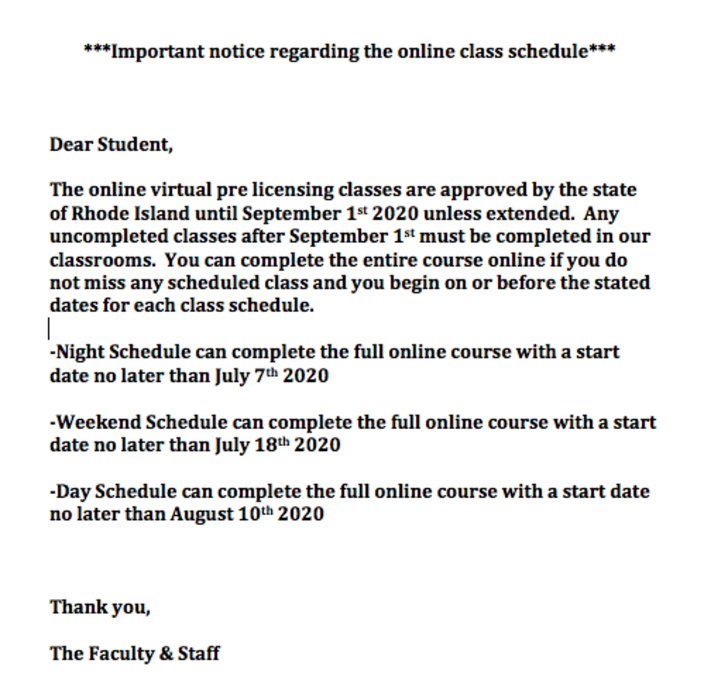 The Real Estate Institute Of Rhode Island® offers tuition-free pre-license classes through our Affiliate Broker Sponsorship Program (ABSP)*.
Real Estate brokerages in Rhode Island who are actively seeking new licensees to join their firms and will pay both your pre-license and post-licensing tuition fee's, upon earning your license you will agree to affiliate with their firm. This is a win/win for our students and affiliates by providing the financial opportunity for individuals like you to get started in the exciting world of Rhode Island real estate.
In addition, sponsored students upon earning their license will be enrolled in the Real Estate Institute Of Rhode Island® 7-week comprehensive post-licensing training and education program which covers the principles and practices of becoming a successful real estate agent, a significant investment by your sponsoring broker in your career.