Description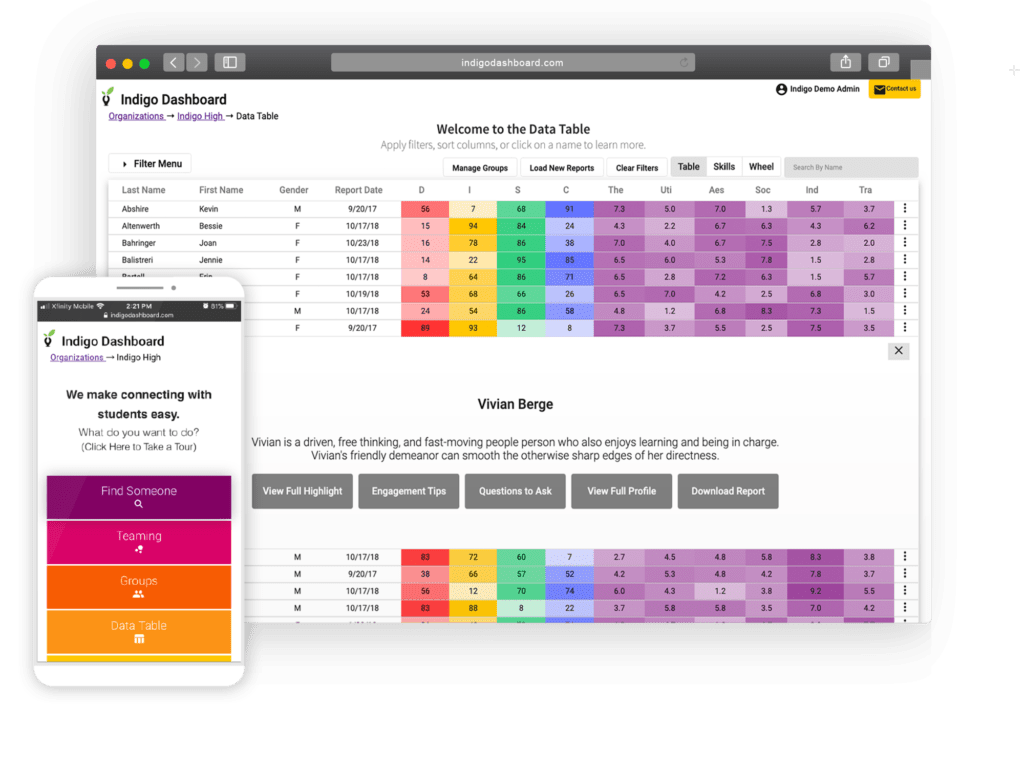 Connect to Your Job-Seekers with Data
Are you a non-profit organization dedicated to helping job-seekers find meaningful careers? Do you want to take your work to the next level by using data to connect clients with the best opportunities? Look no further than IndigoPathway's Data Dashboard!
Our platform provides rich data and insights on your client's strengths, career interests, and communication tips, enabling you to make more informed decisions and provide personalized support. And with our team-building features, you can use the dashboard not only to support your clients but also to foster collaboration and communication among your internal teams.
But our dashboard isn't just about basic information – it goes above and beyond. Our algorithm identifies high-potential entrepreneurs and generates high-performing teams automatically, so you can provide even more targeted support and create stronger partnerships.
Investing in Indigo's Data Dashboard means investing in the future of your clients and your organization. With its feature-packed platform, you'll be able to make data-driven decisions, create more effective teams, and connect job-seekers with the best possible opportunities. Don't miss out on this incredible opportunity to take your work to the next level.