Know yourself.  Know where you are going.  Know how to get there.
Choose a Pathway to a Fulfilling Career
IndigoPathway begins with knowing yourself. Take the career finder quiz then find a path that aligns with your personal strengths, motivators, and behaviors.
Our approach focuses on careers that don't require a four-year degree but still lead to a purpose-driven happy life.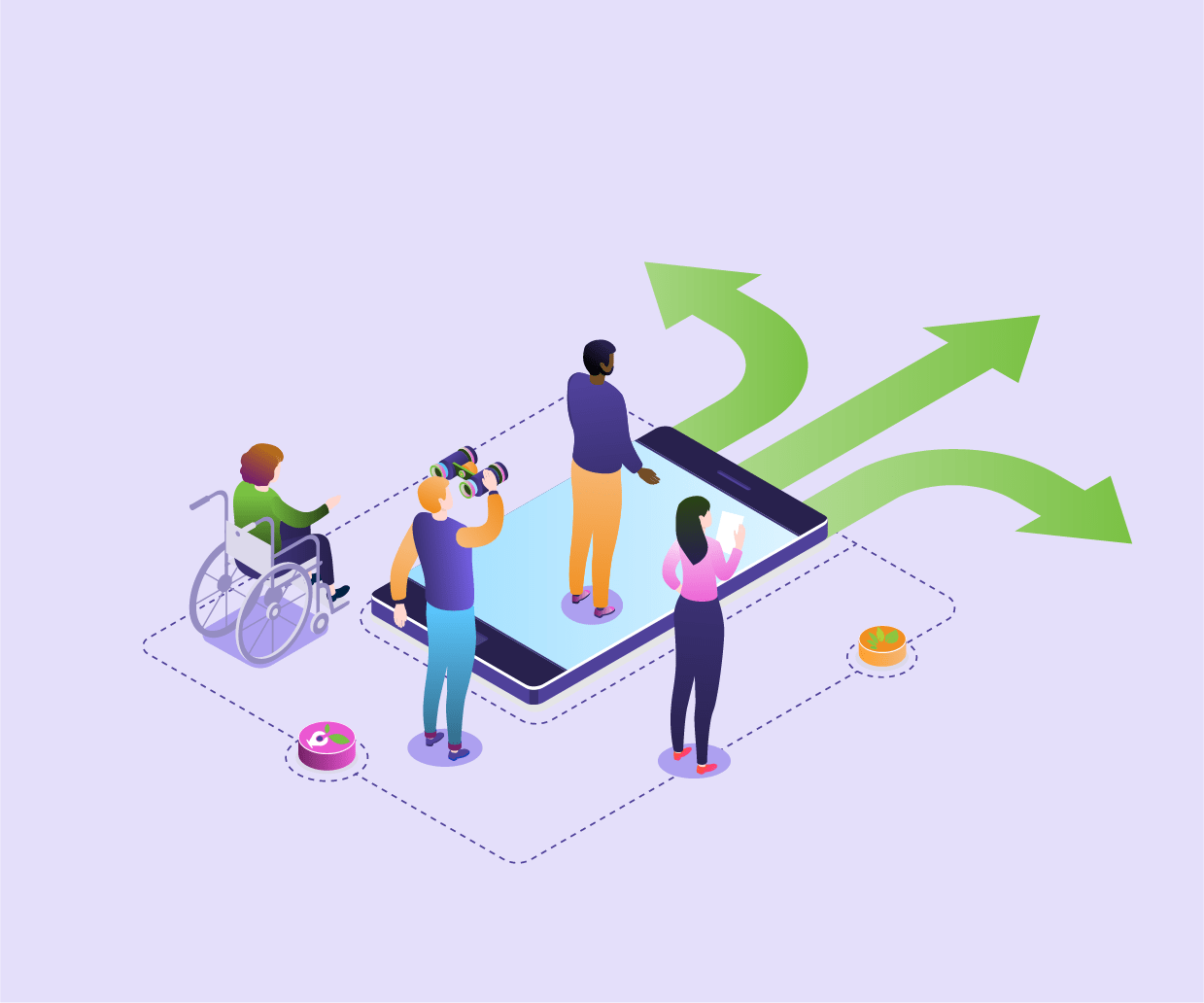 How does the Indigo Career Pathway Test work?
IndigoPathway is an all-in-one solution. Our 7-minute, DISC-based personality assessment will provide you with descriptions of personal strengths, motivators, behaviors, and communication styles. Then, based on your results, you'll get a list of highly-accurate, highly-curated career matches.
Take the 7-minute career path quiz to reveal your strengths and career matches.
Explore new career pathways on our industry insider pages.
Find faster & cheaper alternatives to traditional college on the Pathway Database.
Take the first step into your new life by making the jump and starting your career journey.
Change Careers with Confidence in your Self-Knowledge
IndigoPathway was built with the goal of pointing you towards a job you'll love that pays the bills. It starts by knowing who you are, believing in your purpose, and discovering exactly where you will shine.
Once you get clear on YOU, it's much easier to make good life choices.
What is the IndigoPathway survey?
 A career finder quiz that matches your unique motivators and behavioral style to high-demand career fields.
Get clear about what a fulfilling career means to you.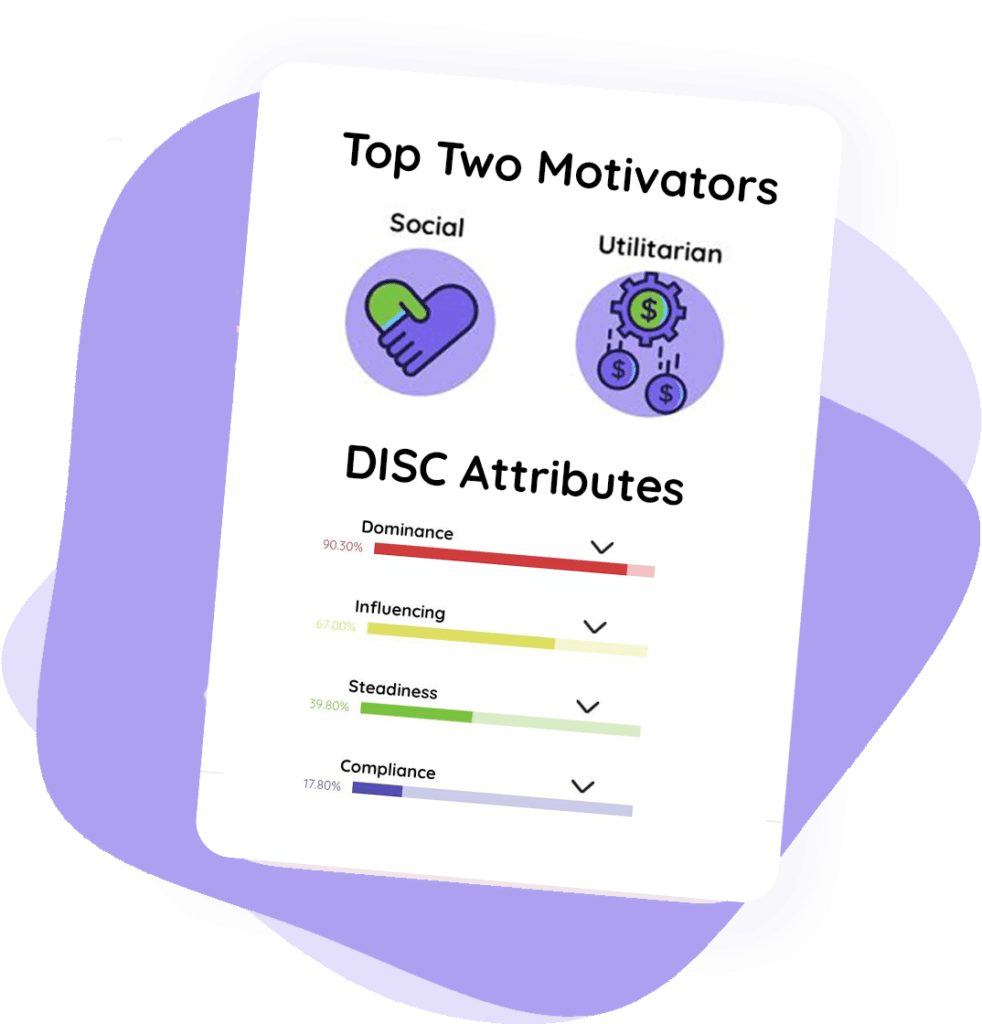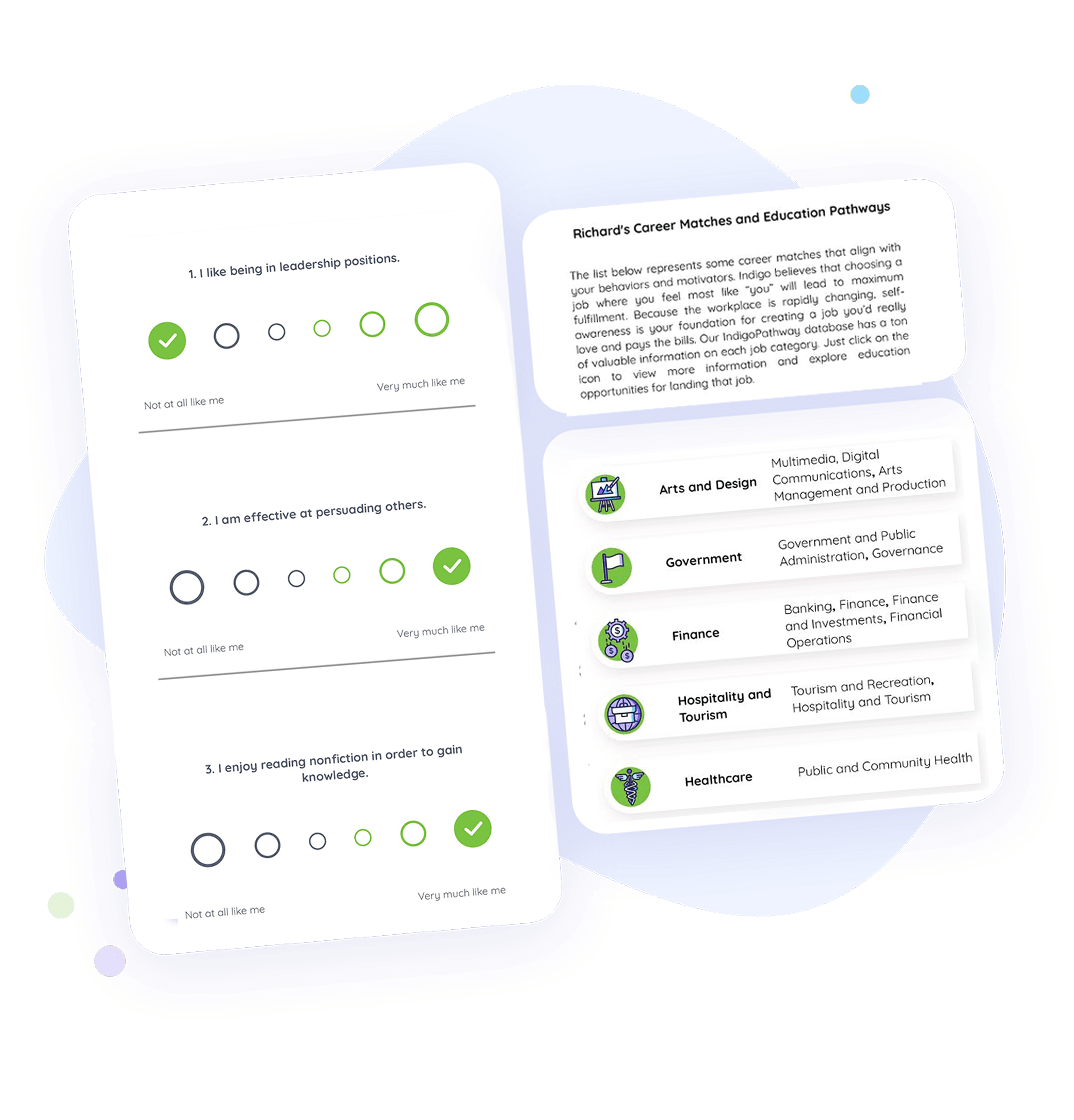 Get career matches that align with your BEST self. We match behavioral styles, strengths, and motivators for a multi-dimensional view.
Walk through the survey and results.
See what it's like to go through the IndigoPathway quiz and receive your results.
Frequently Asked Questions
What are our users saying?
"This assessment helped me realize my strengths and how to use them to my advantage. I am entirely grateful and excited to land the perfect job!"
"This really made me realize the opportunities that I have in front of me and is making me think about doing things that I'd never thought I'd do."
"Indigo was extremely interesting and accurate! It really helped me get a better idea of myself, what I want to do, and what I want to learn."
Discover your intrinsic genius today!
Get started with IndigoPathway
The IndigoPathway Survey is a personal educational tool to help individuals in career selection or transition. Our survey is NOT intended for corporate hiring or development.
If you are interested in an EEOC and OFCCP compliant tool for your company please contact Indigo's corporate partner Target Training International.