IndigoPathway Holiday Gratitude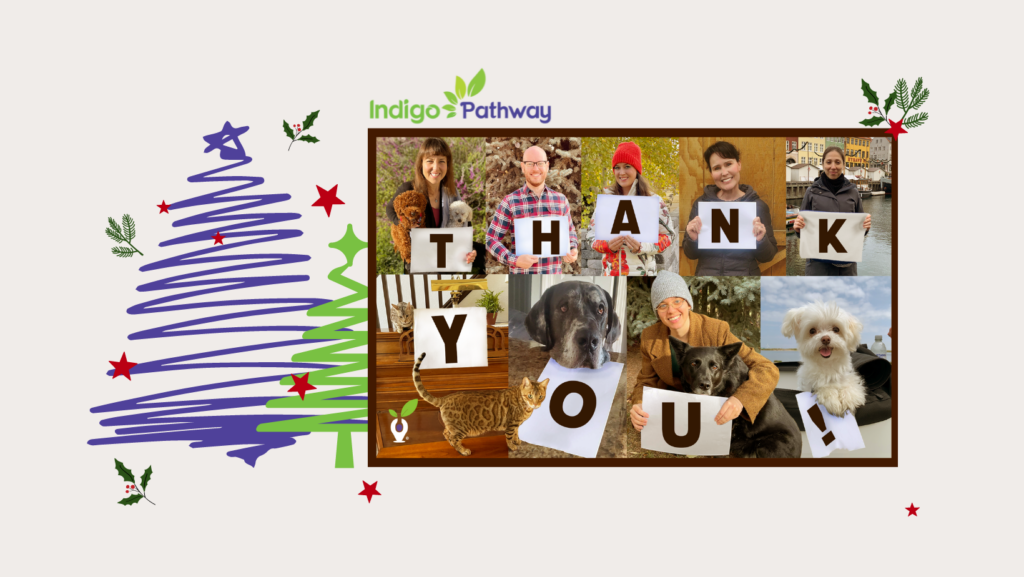 As the holiday season approaches, We wanted to take a moment to express our sincere gratitude for your continued support. At IndigoPathway, we are constantly inspired by the amazing work that you do!
Without you, our success would not be possible.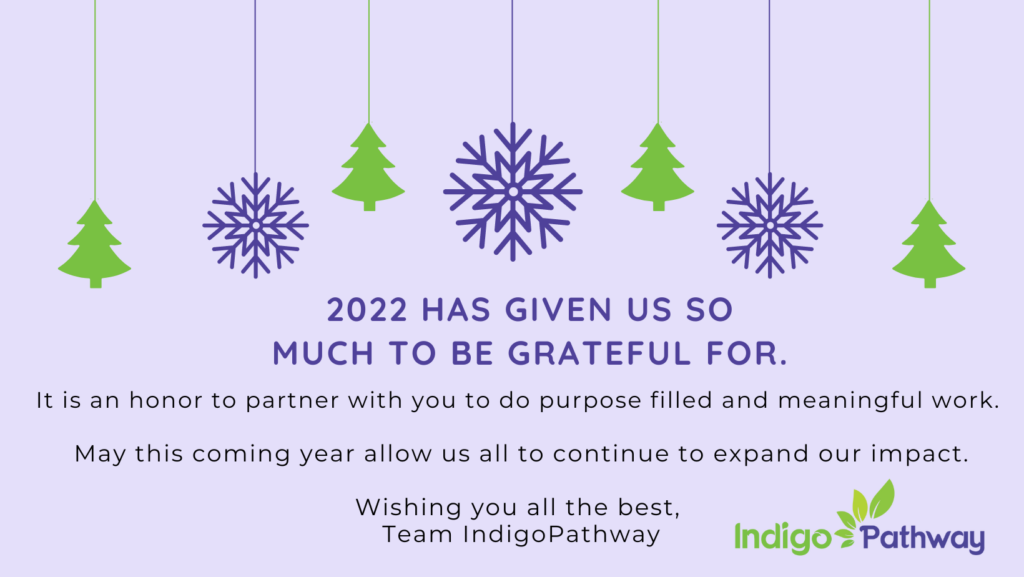 Indigo Pathway is passionate about supporting the future of your work. With that, we are excited to announce that organizations can now have their own white label version of the Indigo Pathway platform. This new offering allows you to customize the platform with your own branding and features, providing a seamless and integrated experience for your team.

As we look ahead to 2023, we are dedicated to continuing to provide innovative solutions that help you move through this constantly evolving landscape of the modern workplace.

We are incredibly grateful to be a part of your journey.

Thank you again for choosing Indigo Pathway. We wish you and your loved ones a happy and safe holiday season.